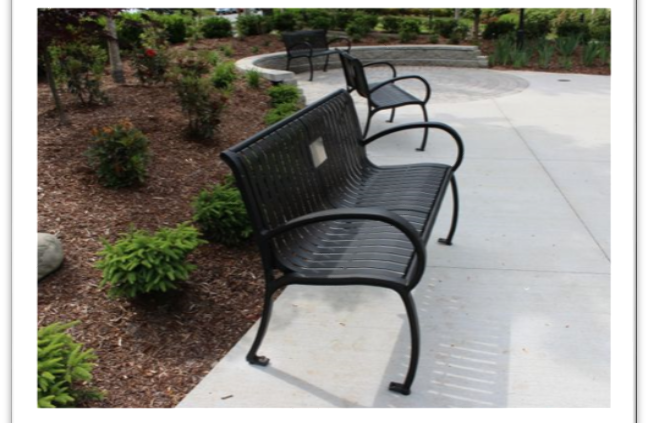 For more than 60 years, the Mennonite Benevolent Society has been the recipient of the kind gifts of individuals who generously support the care and quality of life for seniors in our community. In the 1980's, the community of support raised the funds for our beautiful chapel at Menno Hospital. This chapel is able to seat 150 individuals in wheelchairs. A generous resident is sharing their cherished grand piano in the chapel so hundreds can enjoy wonderful music that lifts the spirit.
Living Waters Garden
One resident recently provided the seed money and vision for the Living Waters Gardens, a beautiful garden with 10 fountains that graces the east side of the Menno Place campus. In close proximity to the Menno Hospital, Primrose Gardens and Terrace East, this beautiful garden is a destination spot for walks, visits and quiet times together. Our master garden designer created the garden to be a perfect place for elderly seniors with no tripping hazards, wide sidewalks and beautiful seasonal plantings.
Benches by Donation
Inspired by this donation, many families have purchased benches to enjoy the gardens at Menno Place and to remember loved ones. Bench donations cover the cost of the bench and the personalized plaque. These benches give seniors a comfortable place to rest as they enjoy their time outdoors.
Bus Donation
Several years ago, a donation was made in honour and to remember a resident who lived at Menno Hospital. This donation provided the funding that made it possible for our campus to purchase a bus. For five years, this bus has been creating opportunities for our seniors to get out into the community to enjoy the sights and sounds of country living. Over time, the bus has had its mechanical challenges and we knew that its time was coming to an end.
Just as we were beginning to wonder about the future of our bus, a donation was made to cover the cost of a brand new bus! This will be the first time that Menno Place has a bus that is designed exactly for our needs. The bus is in production and will be arriving on the Menno Place campus in the next few weeks. We are grateful.
Putting Green
As our campus continues to provide senior-focused recreation opportunities, another resident approached us with seed money for another garden project. This time, our focus is on a poorly used lawn space between Primrose Gardens and Menno Hospital. Our desire with this space is to provide recreation opportunities that will be especially enjoyed by men and by visiting grandchildren and great-grandchildren. The resulting idea? A putting green. Surrounded by wisteria arbors for shade, the putting green will be a fun-filled destination for friendly competition and family times when the little ones visit. We will be breaking ground on this project on April 18th.
Java Music Therapy
We are also grateful for the donations that have given us two new recreation programs – Java Music and Ceramics. We have begun the Java Music Club, which is a unique therapeutic program for seniors living with dementia. Java Group Programs are the first standardized peer support interventions designed to address the critical rates of depression and loneliness across the senior living spectrum. For more information: Java Group Programs
Ceramic Therapy
Our ceramics program is made possible through donations. The recreation team began painting greenware and selling finished ceramics at Christmas time. This was a great success with many pieces sold at the Fireside Treasures Gift Shop. From there, we have launched into our ceramics program with the recent purchase of a kiln to use across the campus. There will be many projects and many positive benefits for those who enjoy the opportunities afforded them through this donation.
Sleeper Chairs
Donations from our Christmas project have provided two sleeper chairs in Menno Hospital with more to come. These sleeper chairs allow a family member to spend the nights with a loved one. They are generally used when a resident is at the end of life and family would like to be with them throughout their final days and hours. We are so grateful for these chairs as they provide an invitation to families to support their loved one throughout the final days and moments.
Donations Make the Difference
Menno Place is a non-profit, faith-based charitable organization that provides a community of care for elderly seniors. For more than 60 years, we have been providing the "extras" for seniors through the generous donations of our community. These extras include the spiritual care provided through our chaplains and the music therapist.
Learn more about donations or purchasing a bench – Click Here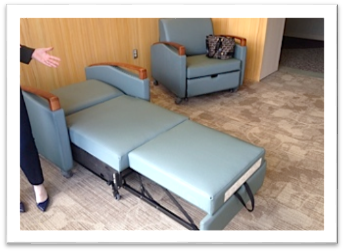 https://mennoplace.ca/wp-content/uploads/2016/12/bench.png
474
649
MennoPlaceCommunications
https://mennoplace.ca/wp-content/uploads/2016/04/MP_logo_2014_tagline-300x160-300x160.jpg
MennoPlaceCommunications
2017-04-15 16:18:41
2017-04-17 17:59:51
Generous people improve the quality of life for seniors