In the past year, we have received donations that enable us to begin construction on the putting green and checker board garden behind Primrose Gardens! The putting green will be surrounded with benches and an arbor with wisteria for shade. There will also be a checker board / chess board with large checkers and chess figures to challenge each other with a game! The chess figures were donated to Menno Place and have been waiting for an opportunity to get out and play!
In 2016, we hope to complete the putting green garden on the grassy area between Primrose Gardens and Menno Hospital. This will be a recreational area for all residents and families from Menno Place to enjoy. It will be particularly enjoyable when your families come to visit and you have to entertain the young ones!
This project will begin in fall 2016.. If you are interested in contributing a tax-deductible donation towards this garden project, please call Pearl Nucich – 604.859.7631 x.232 or email her: pearl.nucich@mennoplace.ca
Last year, we opened the beautiful Living Waters Garden with 10 fountains and a gazebo, thanks to the generous donations of the Menno Place residents and their families. Along with this, 10 benches have been donated in honour of a loved one. We are so grateful for these donations that give Menno Place the beautiful extras and enjoyable nooks to rest and visit.
What will the Putting Garden look like?
Here is a picture of a putting green at Elim Village in Surrey, BC. It won't be exactly the same, but it will have a similar look and feel.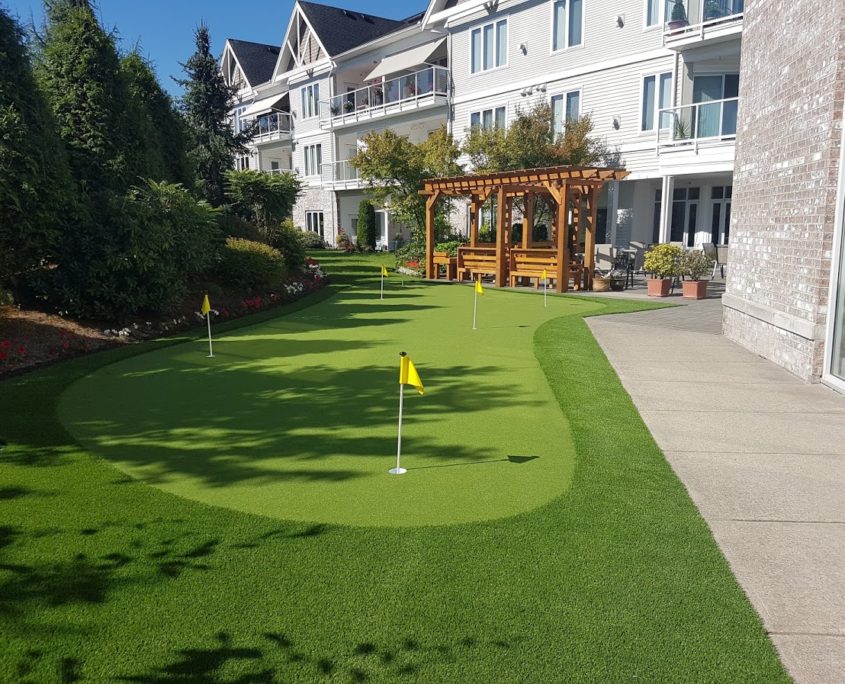 https://mennoplace.ca/wp-content/uploads/2016/07/putting-green2.jpg
411
567
MennoPlaceCommunications
https://mennoplace.ca/wp-content/uploads/2016/04/MP_logo_2014_tagline-300x160-300x160.jpg
MennoPlaceCommunications
2016-08-07 00:52:59
2016-08-30 16:35:52
Our next Garden Project - A putting green and checker board!